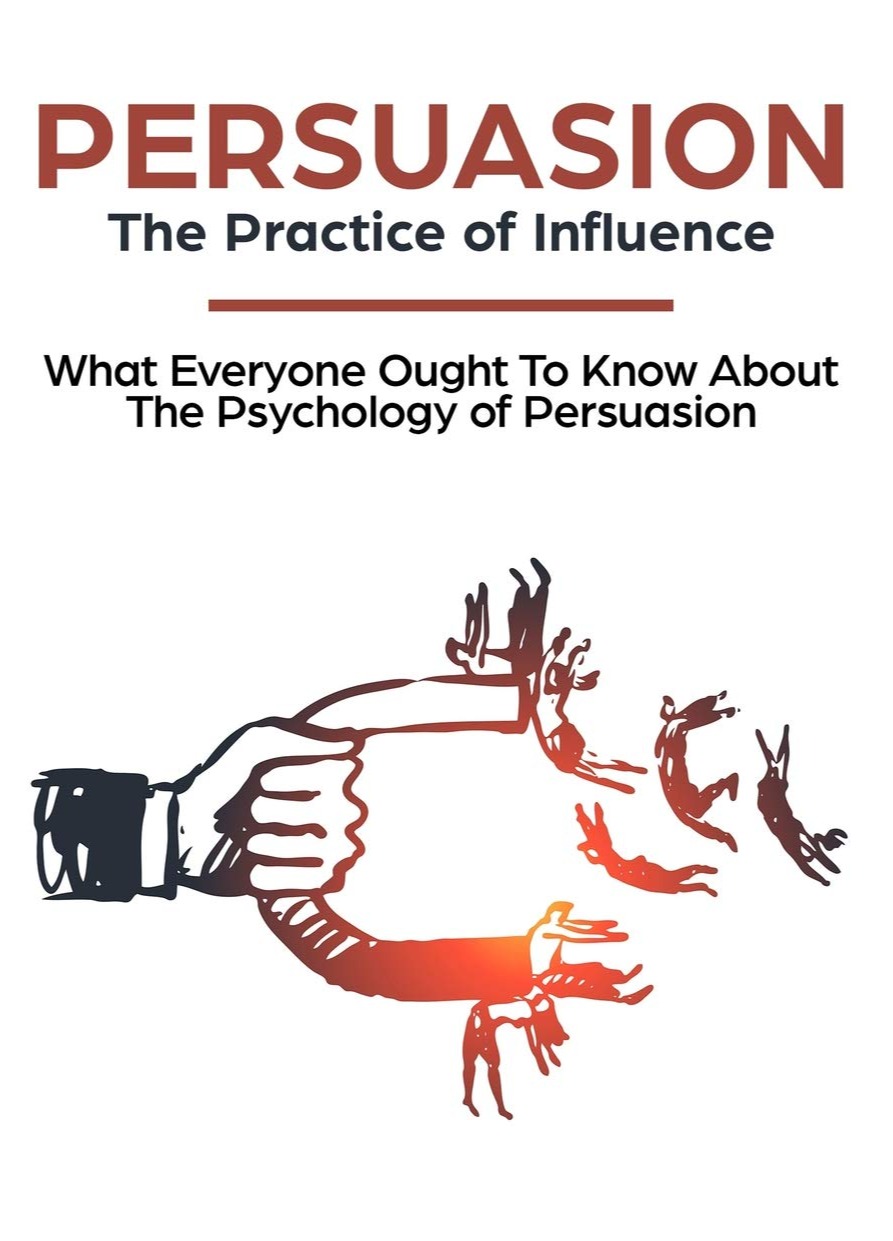 Discover the Secrets of
HUMAN BEHAVIOUR
How come some people so easily manage to persuade to others while you struggle? What's the secret to effective influential communication?
With The Art Of Persuasion you're getting all the answers you need.
Learn why people behave the way they do. If you ever observed anybody losing control of their behavior, now you will now why. You will learn about the true reason why people do what they do and what really drives their behavior (hint: it's never their logic!).
And then we will move on to the second part, in which you will get hands-on, ready-to-use tips and techniques to persuade others.
What will you learn ?
We will look at 16 persuasion techniques: based on human nature, social triggers and psychological triggers.
And finally you will get a list of the secret ways that these could be used. The tools that will make your persuasive communication 5 times more effective!
This content was first presented to the audience of almost 100 people in a closed testing group of my NLP Masterminds FB Group students.
Here is what some of the students told me after attending it:
"It was a fantastic one!! I've learn a lot and what impress me the most is that I am able to apply was taught immediately for my work.
Example was really simple and easy to understand, and most importantly, it's very practical to be used in daily practice!! Well done!"
"I love the talk especially when you talked about the technique to persuade. Through that, I learnt how to persuade people slowly and let them accept my view."
3 Days to Become A Persuasive Communicator
Available in days

days after you enroll

Learn the Art of Persuasion
Available in days

days after you enroll

DAY 2
Available in days

days after you enroll

DAY 3
Become a Professional Influencer
Select one or more of the below courses or select a bundle that comes with 6 months Coaching and access to all the digital courses, pdf files , Cheatsheets, Ebooks, mp3's and videos that will turn you into a Professional influencer within 6 months with a money back guarantee.
Check your inbox to confirm your subscription